Consumers put a great deal of trust in the manufacturers who make the products they use daily, like medicines, car parts, cosmetics, and food. When products have to be recalled, this can cast doubt in the minds of consumers, which is why prevention is so important. Here's what you need to know.
Manufacturers need to do everything they can to foster the trust they are given, and take the necessary steps to keep it. One way to do that is by implementing Good Manufacturing Practices (GMP).
What Are Good Manufacturing Practices?
Good Manufacturing Practices (GMP) is a system that ensures that the goods produced by various manufacturing facilities are consistently produced and controlled according to specified quality standards. There are GMP systems for everything from cosmetics to pharmaceutical products to, of course, food.
GMP looks at every aspect of the manufacturing process to guard against potential risks that can prove detrimental to the products being produced. Cross-contamination, mislabeling, and adulteration are just a few of the things GMP aims to prevent.
The FDA regulates the Current Good Manufacturing Practices (CGMP), and therefore requires companies to abide by their specified guidelines. They are considered "Current" because, as new information is discovered, the Good Manufacturing Practices released by the government will change to reflect the new finding(s).
These Practices are made to be flexible, to better allow companies to adjust them to fit their specific needs. However, to meet the GMP and CGMP guidelines, certain areas still have to be met accordingly.
Why Are They Important?
Good Manufacturing Practices are a critical system that all manufacturing facilities should implement. They help ensure the proper design, monitoring, and control of the manufacturing processes and facilities. Companies that adhere to these standards help to assure the identity, strength, and quality of their products. When implemented, GMP can help to cut down on facility losses and waste and also help to protect the company, consumer, and the environment from harm.
The Current Good Manufacturing Practices are set by the FDA and give manufacturers across all industries a set of standards to strive for. They help facilities earn and maintain the trust of consumers who want to know the products they buy are manufactured in safe, well-regulated environments, and to government standards.
Good Manufacturing Practices in food industry manufacturers are especially vital these days, due to the increasing number of food recalls occurring. Consumers have become increasingly aware of food safety and expect companies to take steps to increase their accountability, and provide them with safe products that will not get recalled.
What Goes into Good Manufacturing Practices in Food Industry Manufacturers?
There are a number of things in the GMP of food industries and manufacturing industries in general. In some cases, if the FDA's guidelines aren't met, it can result in severe legal penalties.
1. QUALITY MANAGEMENT
Quality management is a principle that focuses on ensuring that manufactured products are fit for their intended use. For food, this means ensuring that the food meets the FDA's food safety and quality measures. So, there should be no raw, expired, or improperly processed products that can potentially harm consumers or cause contamination.
2. SANITATION AND HYGIENE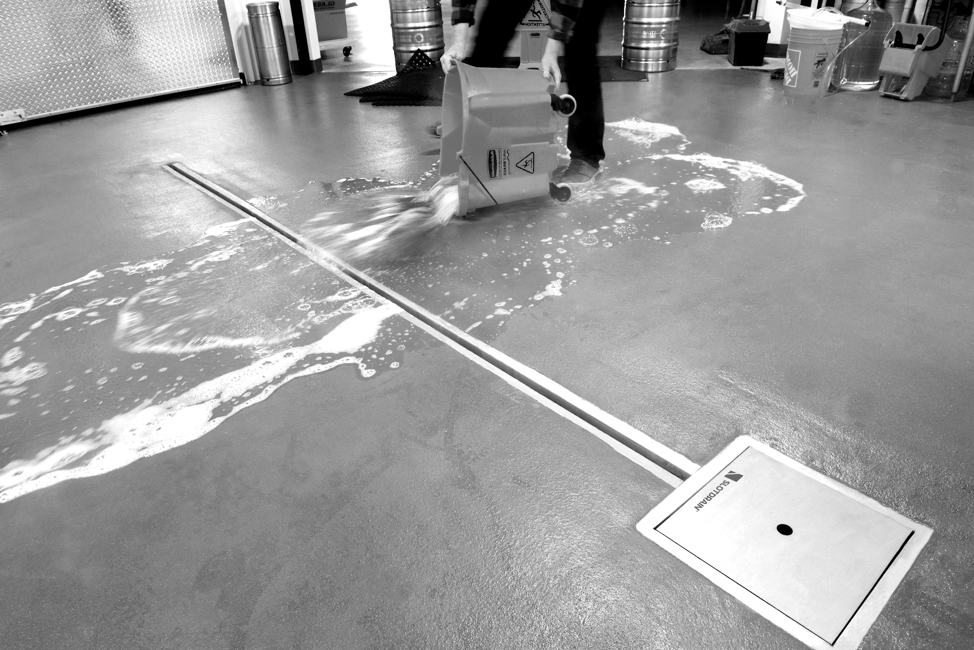 In terms of Good Manufacturing Practices, there is nothing more vital than sanitation and hygiene, particularly for drug, cosmetic, and food manufacturers. This covers anything that can lead to contamination, if proper hygiene and sanitation is not practiced. One step a facility can take to ensure proper sanitation and hygiene is to install a food-grade stainless Slot Drain drainage system. Slot Drain is a grate-free in floor drain that is resistant to things like extreme temperatures, corrosion, and bacteria. It comes pre-sloped and pre-assembled, making it easy to install and maintain, and it is an ideal addition to manufacturing facilities.
3. SUITABLE FACILITY LOCATIONS
The FDA's Current Good Manufacturing Practices state that manufacturing facilities should be in a suitable location, free from the risk of any contamination. Additionally, the facility should be designed to help minimize the risk of potential errors in operations and should be easy to clean and maintain.
4. EQUIPMENT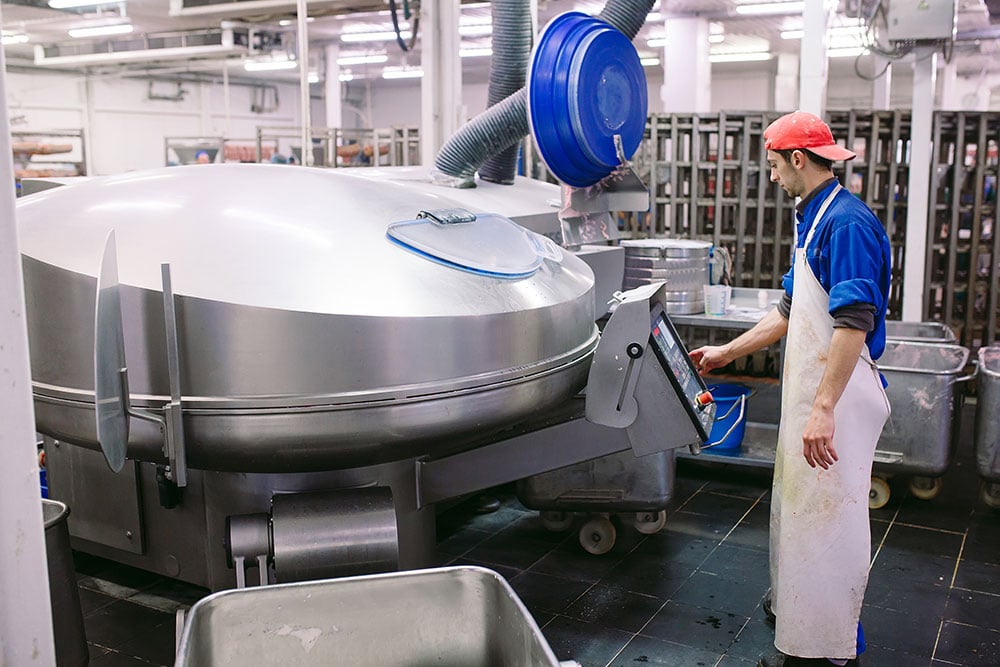 Similar to the location requirements, any equipment within the facility should be designed, located, and maintained to function as intended. All equipment should also be regularly cleaned and stored according to the proper procedures, and removed if found defective or malfunctioning.
5. RAW MATERIALS
Any materials for production are required to be stored appropriately. Furthermore, a proper inventory of the raw materials the facility has in stock should be available and updated regularly, as well as documentation of where the materials come from, to ensure quality.
6. PERSONNEL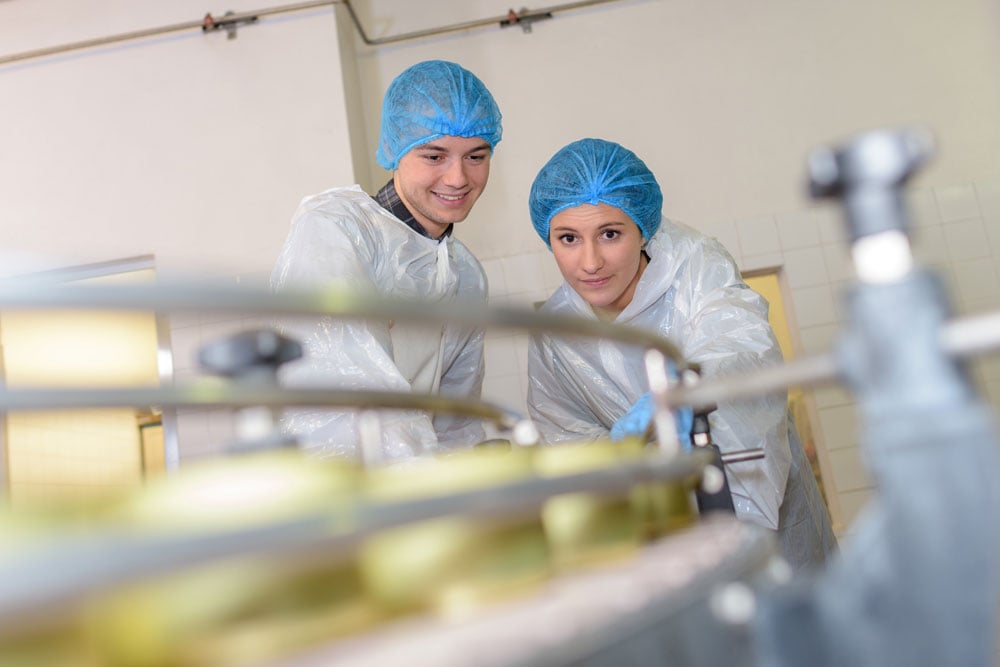 Naturally, successful GMP compliance relies heavily on facility personnel. Everyone who works for the facility should be well-trained and qualified to do their assigned job. They should have a clear awareness of the various GMP principles and receive continual training, so they are always up-to-date with their job skills and what is expected by the FDA.
7. VALIDATION AND QUALIFICATION
The critical steps of the manufacturing process should be validated to ensure they meet specific GMP qualification guidelines. Regular reviews of this process will also help to ensure that product quality remains high and consistent.
8. HANDLE COMPLAINTS
Another key factor of Good Manufacturing Practices includes handling complaints. All companies and facilities should have a GMP-compliant system for handling complaints. The ideal complaint system should include prepared solutions for all contingencies within the facility.
9. DOCUMENTATION AND RECORDKEEPING
Keeping thorough records is an essential part of any company, and therefore a critical part of the GMP. Everything about the facility should be documented in clear, legible ways. All documents should be kept in an organized system where managers can easily find and refer to various aspects of the facility at any time.
10. INSPECTIONS AND QUALITY AUDITS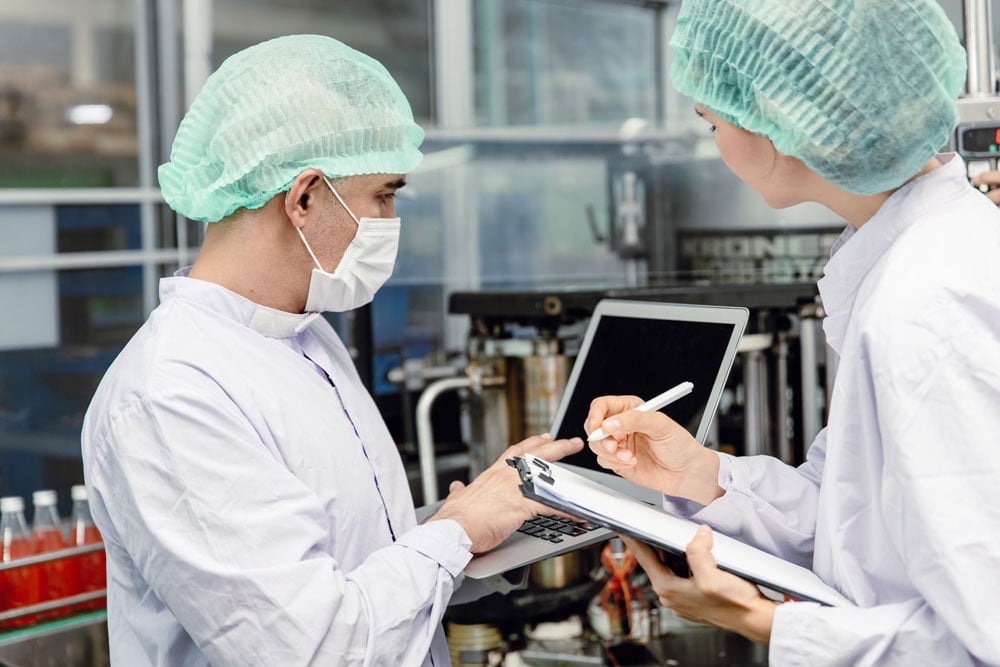 Another step that goes into Good Manufacturing Practices in all facilities are inspections and quality audits. By regularly conducting inspections and audits, facilities can ensure that they are properly complying with the GMP. These checks will also help to keep the facility from forgetting to follow the guidelines; otherwise, they will be hit with serious consequences.
Complying With GMP
Now you know about Good Manufacturing Practices and why they are essential. Regardless of the type of manufacturing facility, GMP is a critical part of running a high-quality facility. By being GMP compliant, facilities make a strong effort to create a safe, high-quality, and sanitary environment to create safe and high-quality products for consumers. They are standards to strive for, particularly for facilities producing products that people consume, like pharmaceuticals and, of course, food.