Every food and beverage facility manager understands the importance of floor drainage. Drainage systems are critical to maintaining a clean, sanitary facility free from bacteria and contamination. What you may not be familiar with are floor sinks. You may hear mentions of these sinks in reference to types of drainage and wonder what they are and if they can work for your facility. Understanding what floor sinks are and the differences between a floor sink vs floor drain is essential to choosing the correct drainage option for your facility.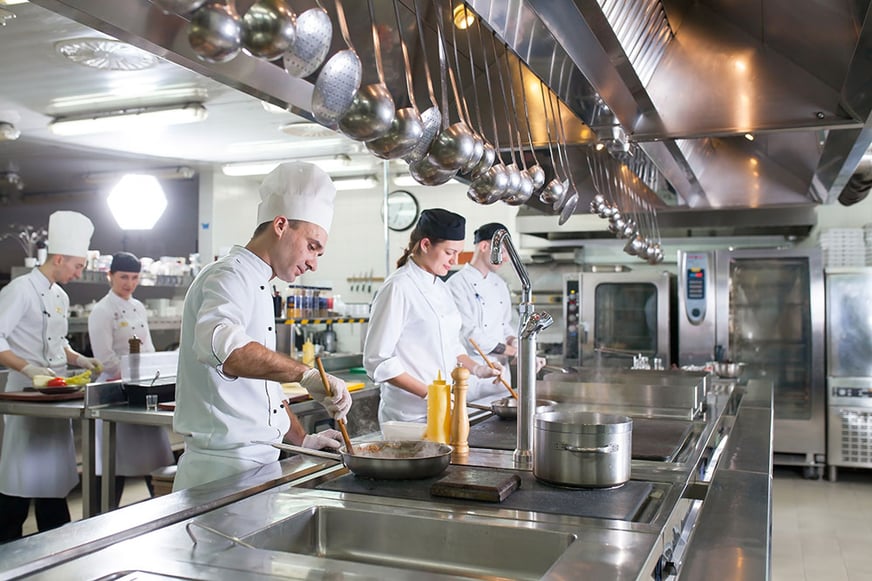 WHAT IS A FLOOR SINK?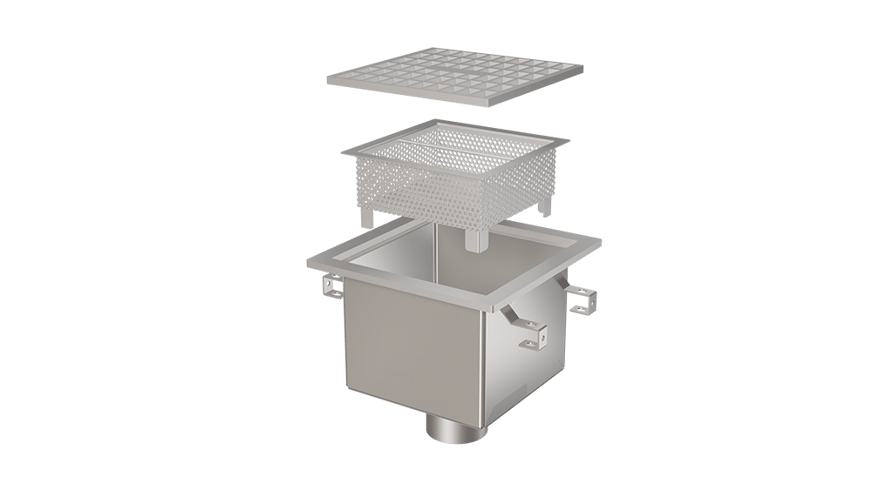 A floor sink is a type of floor drain designed for commercial applications, including the food and beverage industry. It has two openings, one for water to drain and another for waste to go down and into the sewage system. A floor sink usually has more space underneath them to account for the various pipes attached to the system.
A floor sink can have one or two bowls that help drain water through an outlet at the bottom of the bowls. Typically, there is only one bowl for a floor sink, leading to a single sewage outlet. Floor sinks also have separate faucets for hot and cold water.
The design ensures workers still have access to the sink underneath if any maintenance is necessary.
WHAT IS A FLOOR DRAIN?
Floor drains can work in both commercial and residential applications. These systems only have one opening and drain to a single outlet. You can place floor drains anywhere, but they typically go near walls, so they are out of the way but can still offer adequate drainage.
Floor drains are extremely effective at removing excess water from space, which can help minimize the risk of mold and bacteria growth and the spread of contamination.
HOW DOES A FLOOR SINK COMPARE TO A FLOOR DRAIN?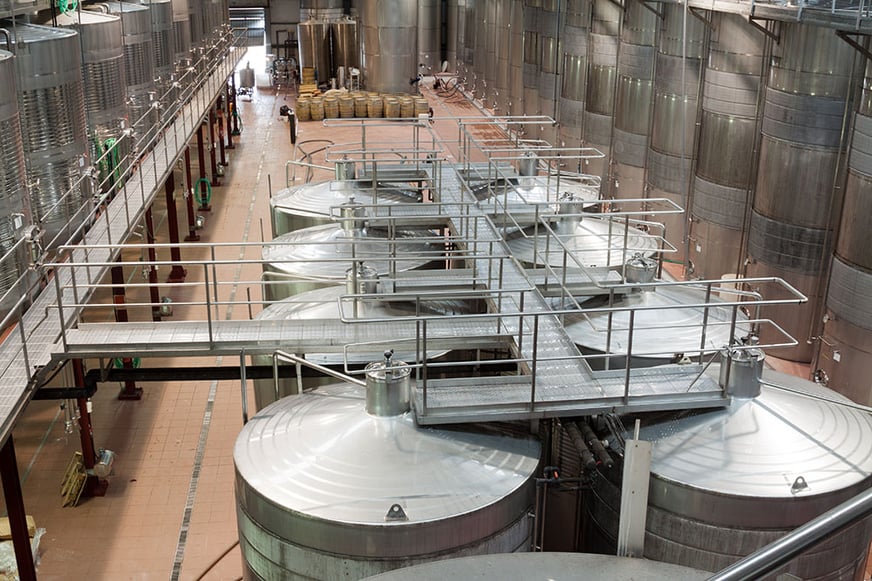 While both systems are drainage solutions, there are physical and use case differences to keep in mind.
A floor sink is ideal if you have commercial appliances requiring drainage. They are especially ideal if the equipment requires an air gap. The floor sink will provide that necessary gap and some additional storage. Typically, the floor sink also has a drain screen and removable grate for easier servicing. They are also significantly larger than your typical floor drain.
Floor drains provide drainage solutions to an entire room. Floors will have a slope that allows wastewater to flow in the direction of the drain and flow to the designated sewage outlet. They take up significantly less space and can go in different areas of a restaurant or facility, including production areas, kitchens, bathrooms, cold storage, and loading docks.
FLOOR DRAINS FROM FOODSAFE DRAINS
If you are deciding between a floor drain vs a floor sink, your choice will depend on your needs. In most cases, a floor drain is an ideal solution. FoodSafe Drains offers two high-quality options.
THE FOODSAFE DRAINS TRENCH DRAIN
The FoodSafe Drains Trench Drain is your traditional trench drain with a heavy-duty stainless steel design. The Trench Drain has a high capacity, offering extremely efficient drainage for any facility.
ADVANTAGES
The system has a smooth T304 and T316 stainless steel construction, minimizing the possibility of bacteria getting trapped or clinging to the walls.

Large openings allow for higher flow rates; systems can be 6" or 12" wide.

Forklift rated.

The grates use a tamper-proof design.

Compatible with clean-in-place technology.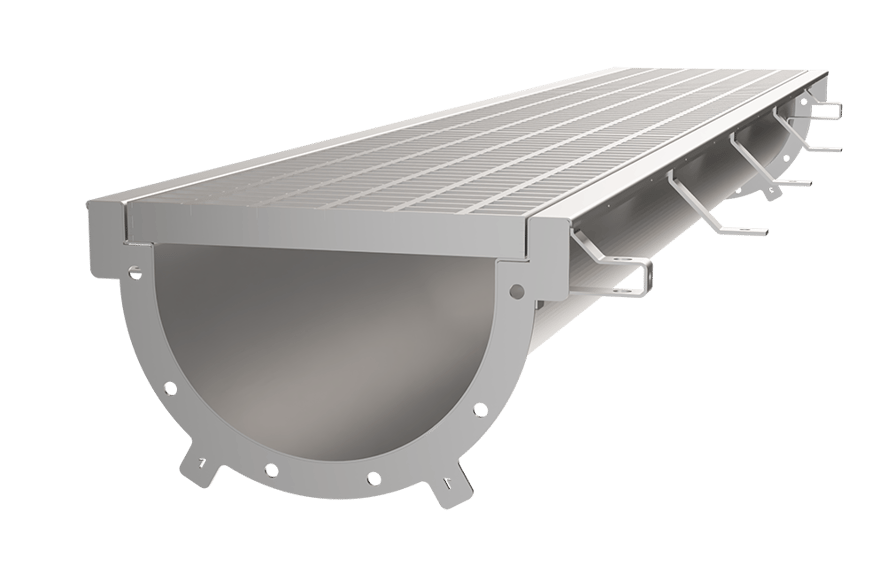 DISADVANTAGES
Not everybody likes the look of grates, and they can wear down over time with the day-to-day movement within a facility.
THE FOODSAFE DRAINS SLOT DRAIN
The FoodSafe Drains Slot Drain is a slim, subsurface trench-style system. Unlike a traditional trench drain, the Slot Drain's slim opening eliminates the need for a grate without affecting the system's effectiveness.
ADVANTAGES
Slimmer sizing: options include .5", 1", and 1 1/4" wide, eliminating the need for a grate.

Flow rates are 11, 18, and 27 GPM (per foot of drain), respectively.

The Slot Drain is forklift rated.

Seamless T304 and T316 construction ensure there is nowhere for bacteria to become trapped.

Compatible with clean-in-place technology.
DISADVANTAGES
The most significant disadvantage of the FoodSafe Drains Slot Drain may be the size. In some scenarios, a facility may require higher flow rates than Slot Drain can provide.
CONSIDER YOUR DRAINAGE CAREFULLY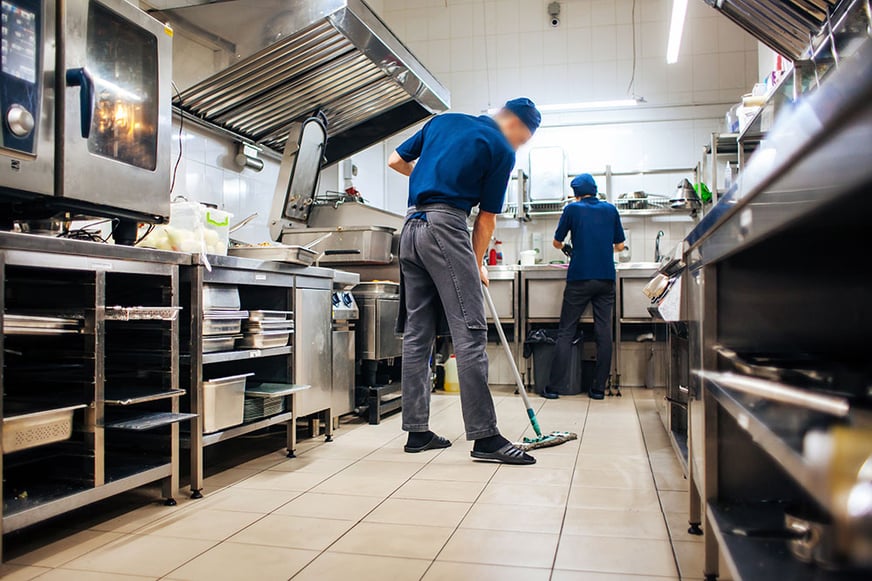 Understanding the differences between a floor drain vs floor sink is vital in choosing the right solution for your needs. While both are effective, their purposes are very different. For your general drainage needs, the floor drain is your best option. A floor drain will provide effective drainage throughout the entire facility and help maintain a safe and sanitary facility.
With the different options for floor drains, choosing can be difficult. FoodSafe Drains has options for everyone. Contact us today to learn more about the FoodSafe Drains Trench Drain and Slot Drain and get the best recommendation for your facility.