Marijuana has been a topic of hot debate for a long time. In 1996, California became the first state to legalize marijuana for medical use. Since then, 37 other states, and the District of Columbia, have followed suit. According to the National Conference of State Legislators, eighteen states and the District of Columbia have now legalized the use of recreational marijuana. This has led to a need for more growing facilities in these states.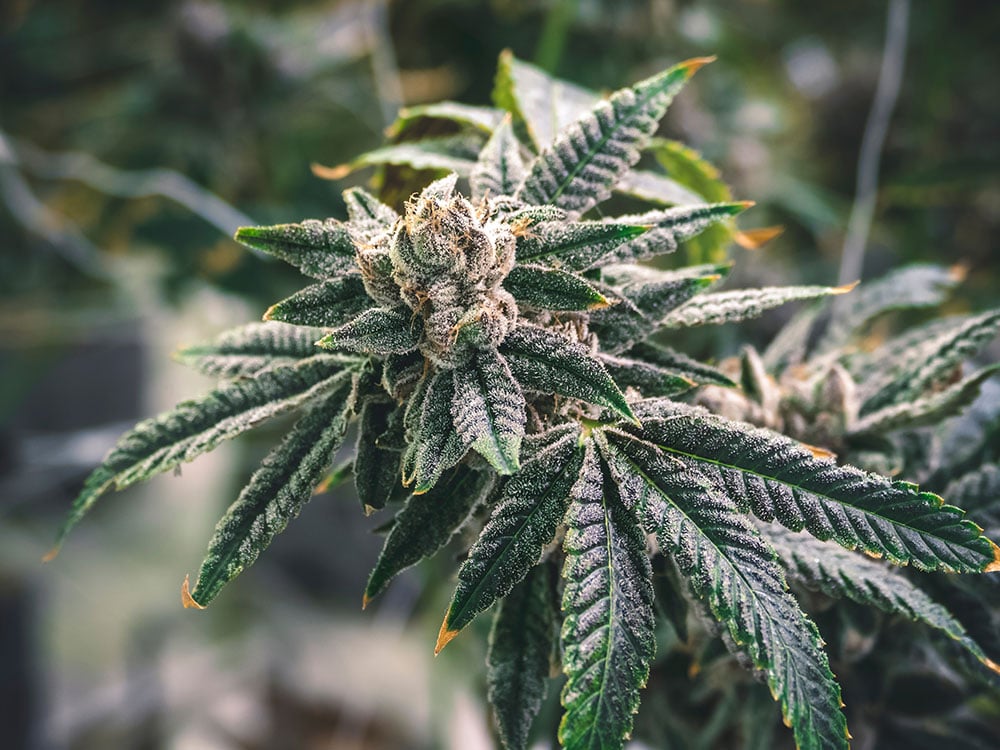 While anyone can get into the growing business, setting up a commercial marijuana grow facility requires a serious commitment. Not only do you have to understand state laws and obtain the proper licenses, but you need to have the right commercial grow room design and equipment.
WHAT IS A GROW ROOM?
A grow room is a room solely dedicated to growing plants in a highly-controlled environment. A fully-equipped grow room will contain equipment to assist with growing, including grow lights and systems to control the temperature, humidity levels, air circulation, odor, moisture, and more. They are an excellent option for commercial operations due to the higher yields, but setup costs can vary widely.
CONSIDERING THE COSTS FOR SETUP
Many variables go into the setup cost of a grow room. Rent, construction needs, and equipment are some of the costs associated with a commercial marijuana grow room design. Other costs include licensing, labor, growing materials, and monthly utility fees. You can expect to spend anywhere from $130 to $250 per square foot, but prices can vary depending on the size of the facility, location, and how much work you outsource.
These costs add up, but when you implement a grow room correctly, the ROI on investment can make it all worthwhile. For your best chance at success, work with professionals in the field to come up with the right design.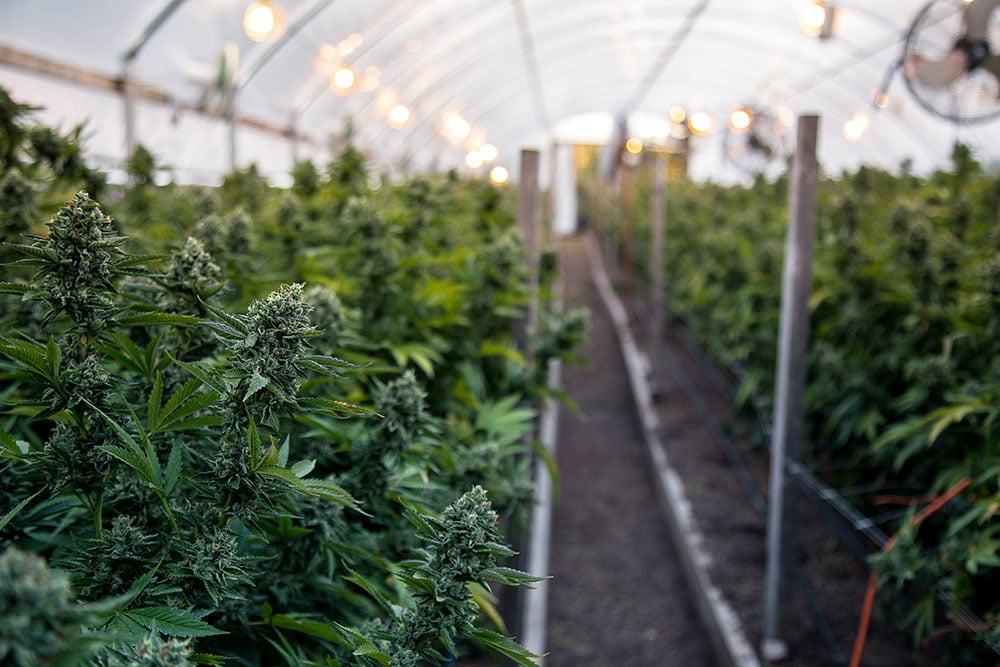 EQUIPPED FOR SUCCESS
For a grow facility to succeed, you need the right commercial cannabis grow room design and equipment. Here are seven pieces of equipment you need to include in your commercial grow room:
1. LIGHTING SYSTEM
Like many plants, marijuana requires plenty of light to grow. With a grow room, the plants won't have access to natural sunlight, so you must invest in the best lighting. LED lights are ideal because they are an energy-efficient option that produces less heat, meaning you won't have to worry as much about adjusting the room's temperature. LED lights also provide your crop with the ideal spectrum of light output and are highly adjustable to the needs of the plants.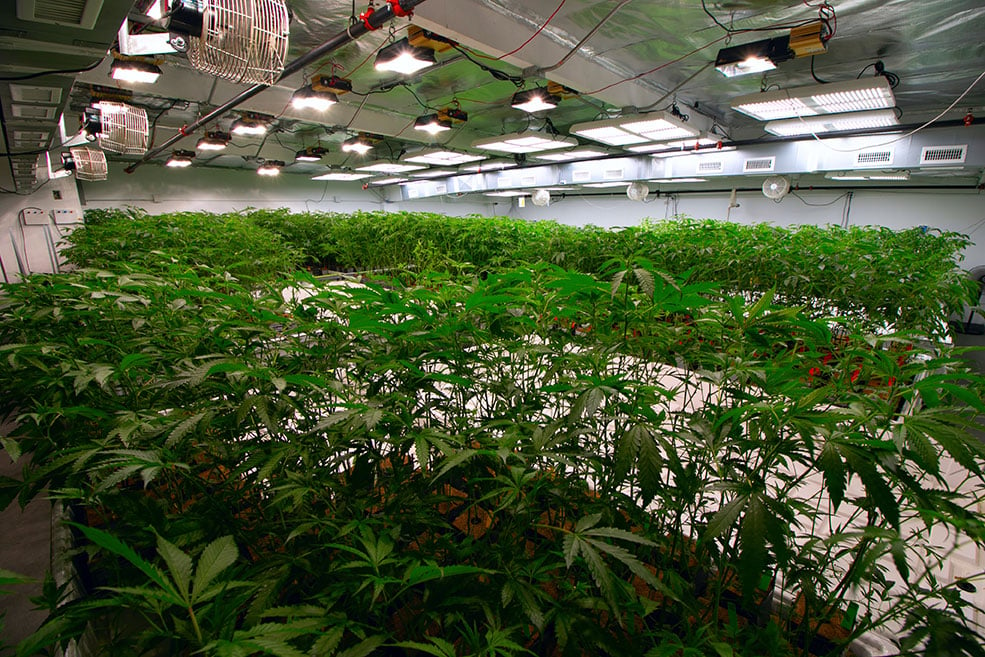 2. HVAC AND DEHUMIDIFIERS
Just as you wouldn't want to go without an HVAC system in your home, you don't want to leave it out of your indoor commercial grow room design. Temperature regulation is critical to growing healthy plants, but you also want to ensure you have commercial dehumidifiers to absorb any excess moisture from the air.
3. IRRIGATION SYSTEMS
The more plants you have, the less practical it is to water them manually. Including an irrigation system in your commercial cultivation grow room design can help save time and money. Irrigation systems also ensure that plants get the appropriate amount of water each time, to ensure a more consistent plant quality. With an automated system handling the watering, employees can take care of other important tasks around the facility in order to create a more efficient system overall.
4. DRAINAGE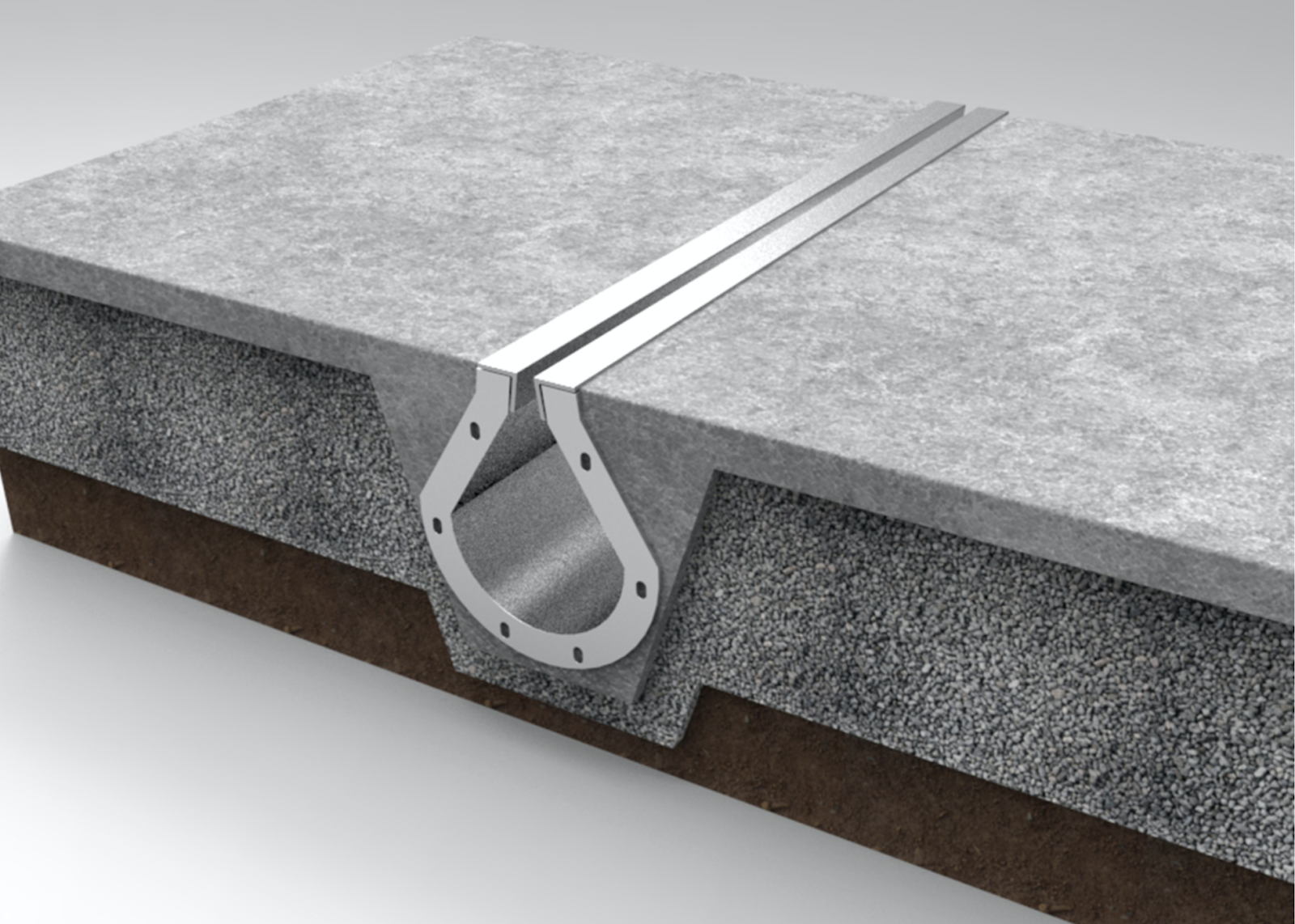 Drainage systems are one piece of equipment that goes unseen, but works incredibly hard. Without drainage as part of a commercial grow room design, the water runoff from the irrigation system will have nowhere to go. This results in slick floors that are hazardous for employees and can attract bacteria-carrying insects that can harm the plants.
FoodSafe Drains are sleek drainage systems that work well with any indoor commercial grow room design. The FoodSafe 10,000 and 6,000 PLUS Series Slot Drain systems feature T304 or T316 stainless steel and have a small channel opening that can go without a drain cover. The included catch basin makes it easy to fish out debris and small objects without clogging the system, and a clean-in-place system on the 10,000 Series allows for automated cleaning. The largest system can handle up to 27 gallons of water a minute per foot of drain, making it incredibly efficient.
5. SECURITY
You've invested all this money into your new business with a high-quality commercial cannabis grow room design. Now, you need to protect your investment. Security systems should include video surveillance, employee authentication, and an alarm system to alert you if there is a breach within the facility. In some states, like Pennsylvania, you are required to prove your ability to maintain effective security–including preventing diversions, abuse, and other illegal conduct to even obtain a grower's license.
6. PEST CONTROL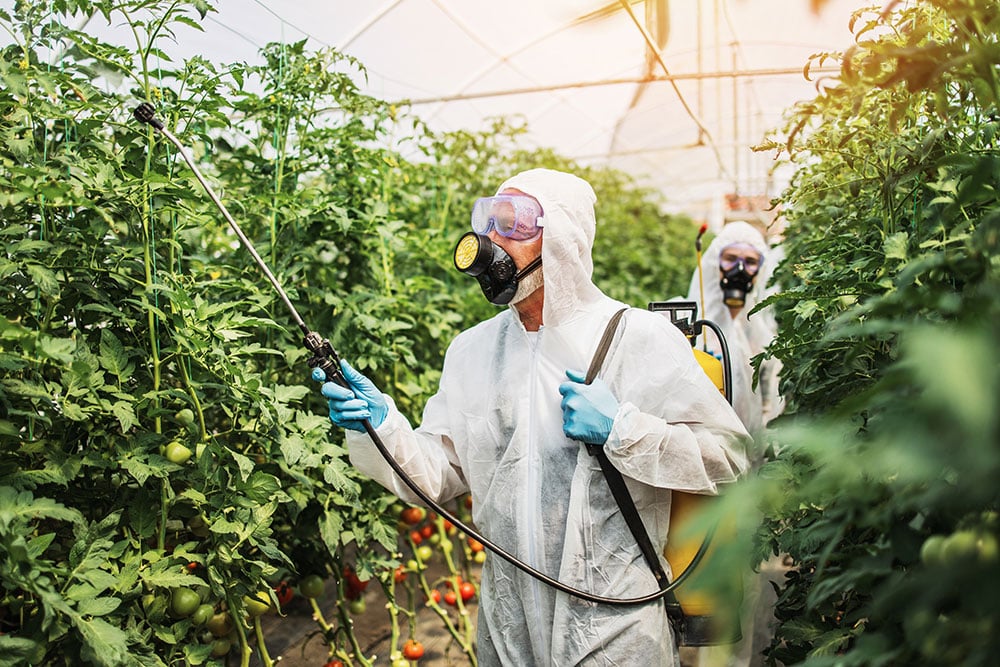 Pest issues don't just result from poor drainage; they are a natural part of growing any plant. While it is typically less of an issue with an indoor commercial grow room, you still should implement some defenses. Implementing an integrated pest management (IPM) plan is also beneficial. It will help create a balanced ecosystem that minimizes the need for pesticides in order to keep the plants safe from pests in a more holistic manner.
7. AIR FILTRATION AND ODOR CONTROL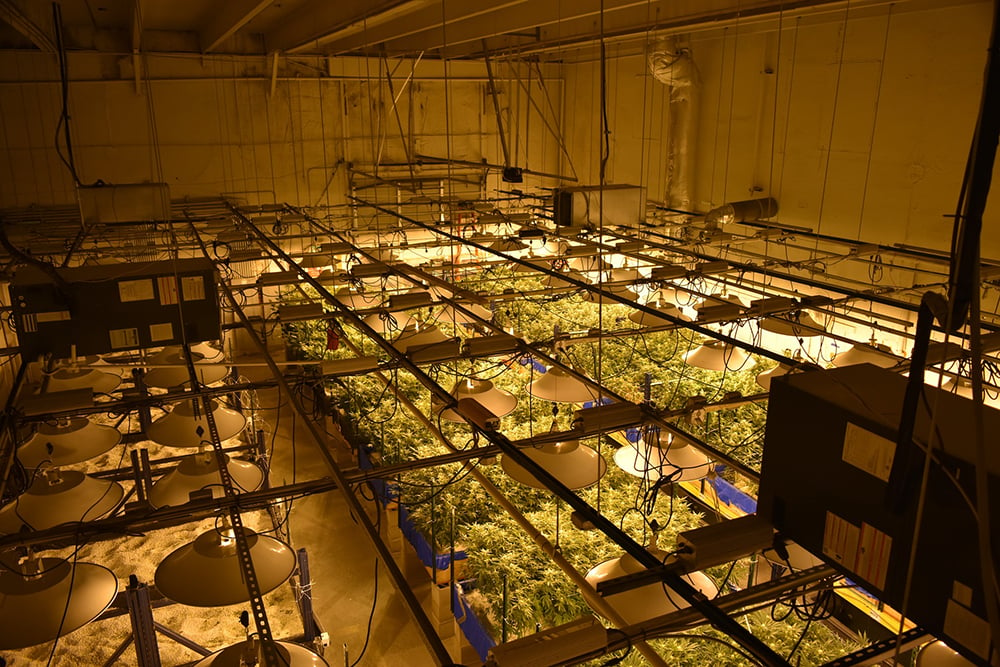 Clean air is critical for growing healthy plants and keeping employees healthy. Without air filtration, your HVAC system can cause soil and dust particles to float around, which can cause issues. For commercial cannabis grow room design, your air filtration system should do more than filter the air. You want a system that includes activated carbon filters to help absorb the smell of the plants and growing materials, like fertilizers and the nutrients you use.
MASTER YOUR GROW ROOM'S DRAINAGE WITH FOODSAFE DRAINS
More states are taking a second look at marijuana and moving towards legalization. Legalization provides the opportunity for people to enter a lucrative business as commercial growers. Becoming a commercial marijuana grower takes good planning, effort, and hard work. One of the biggest investments is the financial investment necessary to enter the business.
These are just seven elements you need to have for a profitable commercial grow room design, but there are more and more new innovations all the time. As you enter the realm of commercial growing, it's important that you work with experts to ensure that everything is done legally, correctly, and you get as much profit as possible. Proper drainage is paramount for a functioning grow room; rely on FoodSafe Drains for the best modern drainage systems. Contact FoodSafe Drains today to get started.