Everyone loves bakeries because of the delicious treats they provide, but aside from bakery managers and designers, does anybody give much thought to how a bakery facility is designed?.
As food production facilities, bakeries must abide by strict rules and regulations set out by the government. These regulations apply to both function and design, including everything from the type of equipment used to flooring, which must meet specific requirements. Otherwise, bakery operators can be subject to hefty fines and other legal problems.
When it comes to designing your bakery, here are some things to keep in mind to ensure it's done right.
Carefully Consider Your Layout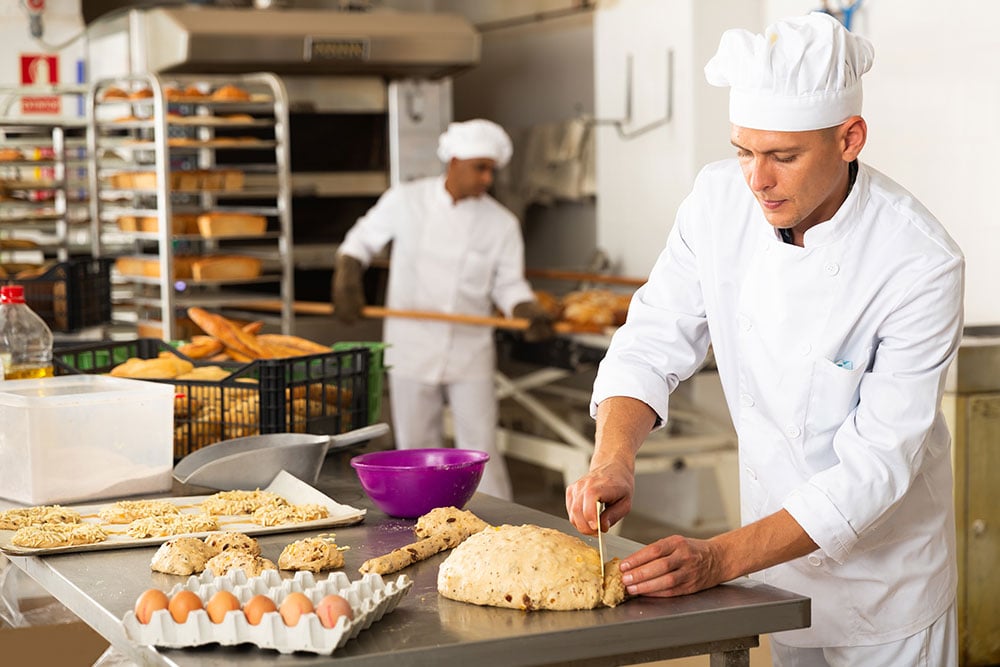 Before you can even consider things like paint color or flooring, you need to plan your bakery facility's layout. Without the right layout to promote sanitation, workflow, and ergonomics, no food facility is going to be successful.
Bakeries and other food facilities should use a design layout that follows the production process, going from raw ingredients to the final product that consumers purchase. This creates an organized workflow that ensures there is no chance of cross-contamination.
You also need to have strategically placed cleaning stations throughout your facility in order for any messes or spills to be cleaned quickly and easily. You will also need a sanitizing station at the entrance of the facility, which will allow workers to sanitize themselves and put on their uniforms before entering the production area. These stations help increase safety, efficiency, and overall cleanliness, so you don't have to worry about bacteria or other pathogens spreading.
Invest in Good Equipment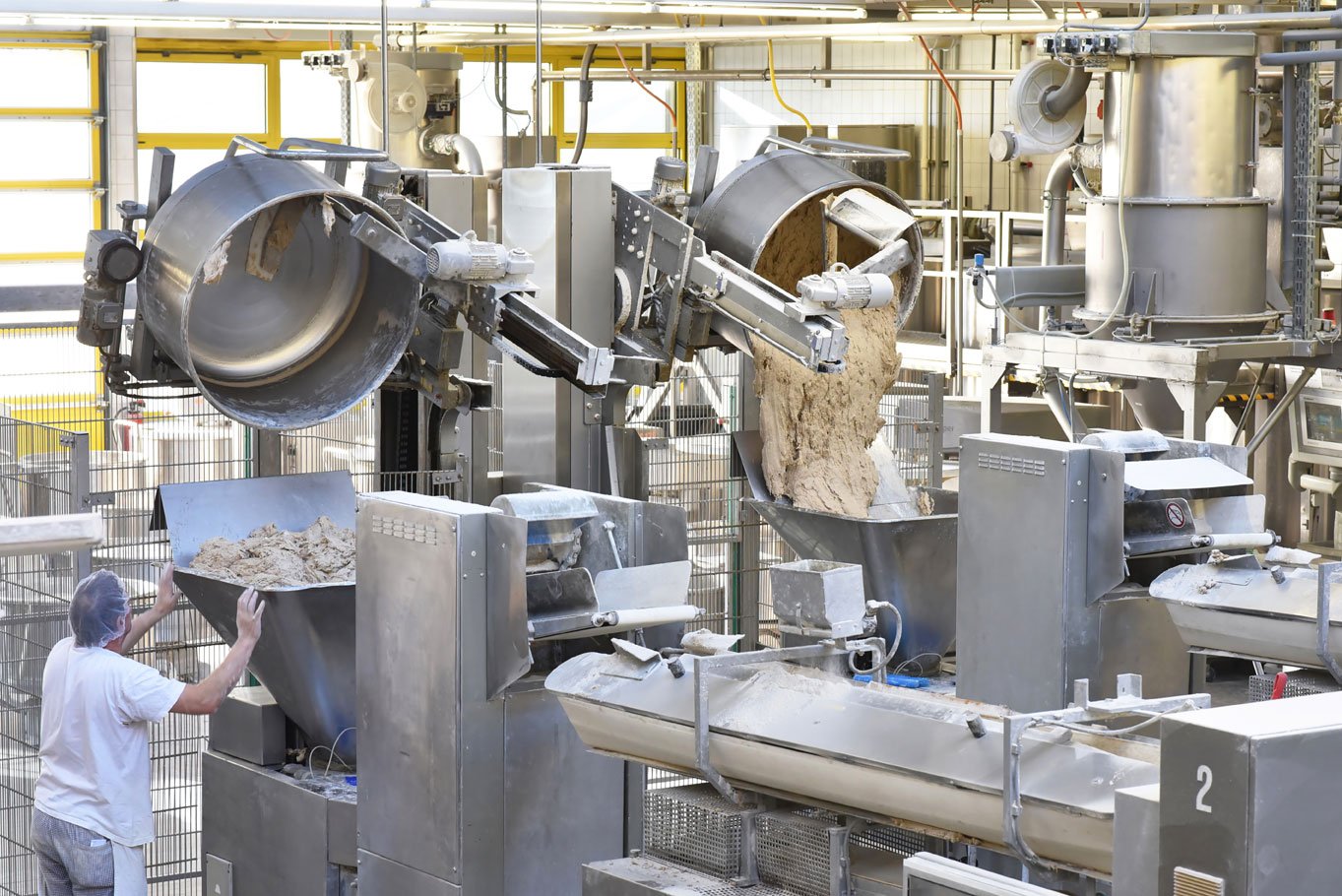 To promote the long-term success and efficiency of your facility, invest in high-quality equipment, even if you have to pay a little more. Everything from mixers to cold storage and packing machines matters, as it all helps to keep your business running smoothly.
By choosing high-quality equipment, you are ensuring that it will not break down quickly or stop working after just a few years. This means you'll save on replacement parts and repairs in the long run, allowing you to re-allocate the money to more important things.
Choose Your Bakery Flooring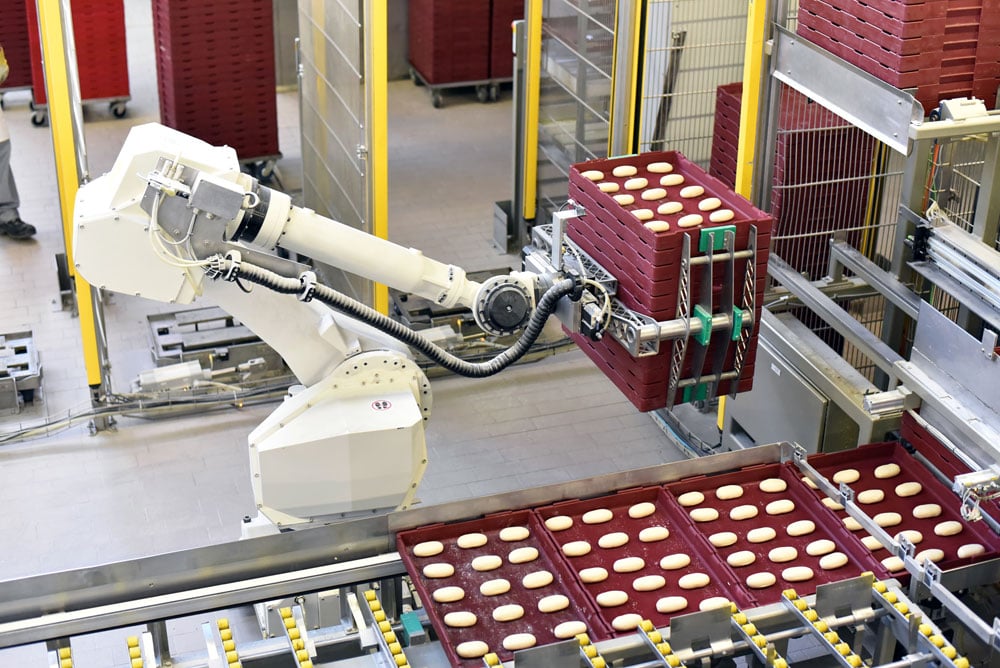 Your bakery facility flooring needs to be carefully chosen to ensure that it works with your facility and also meets government guidelines. Bakeries need strong, highly durable floors that are easy to clean, can withstand bakery conditions (temperatures, substances, traffic, etc.), and are slip-resistant.
According to the USDA and FDA, bakery flooring should consist of a concrete base with an approved floor coating. Durable options include epoxy and urethane coatings, which are also long-lasting and slip-resistant.
Your Drainage System is Integral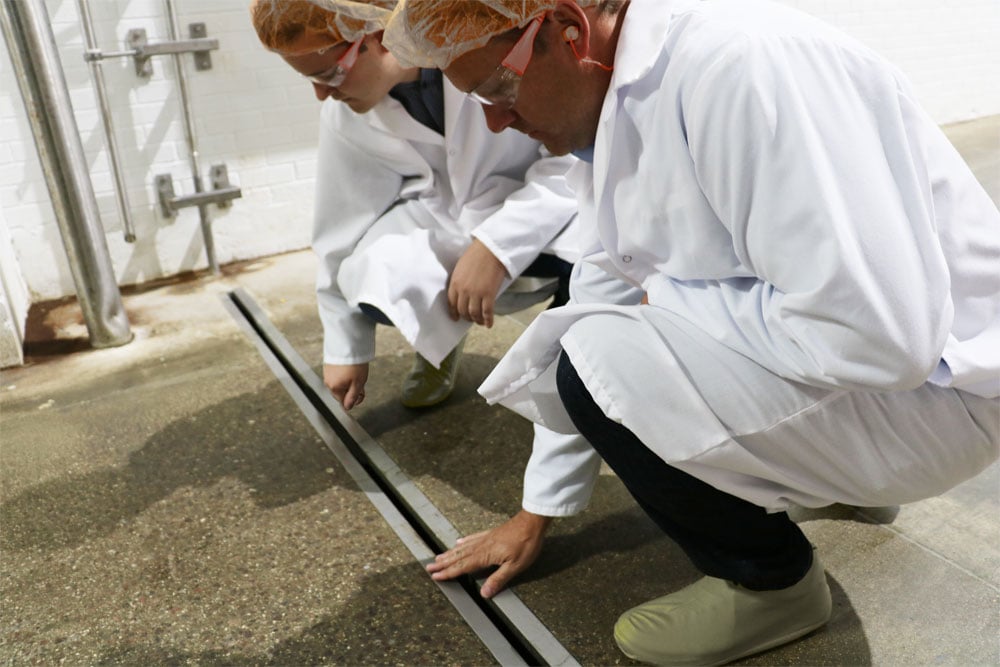 A successful bakery facility requires a high-efficiency, sanitary drainage system. As with all matters of food processing facilities, the FDA provides specific guidelines that bakeries are expected to abide by when choosing a drainage system.
One requirement is that the drainage system needs to feature a non-porous construction, with stainless steel as the preferred choice. A non-porous material has no cracks, crevices, or ridges where bacteria can get stuck. This makes it a more sanitary option that minimizes the risk of contamination.
Stainless steel is also corrosion-resistant, temperature-resistant, and odor-resistant, making it the perfect option for a bakery, which can see the extremes of all three of these..
A linear drainage system is a great option to ensure proper drainage throughout your facility, making the FoodSafe Slot Drain the perfect food-safe option.
Slot Drain is a pre-sloped, pre-assembled system that is easy to install and maintain. Unlike other systems, it doesn't require a grate, making cleaning safer for your workers who don't have to worry about moving heavy, fragile grate covers.
Employee Rules & Expectations
By having a clear set of both rules and expectations for employees to follow, you will ensure your bakery runs smoothly and with high standards.
There should be rules that specify how the production process works, where ingredients go, how they are stored, how they should be handled, and so forth. You should also have rules in place that dictate cleaning and hygiene procedures.
Having in-house rules and expectations in place doesn't do anything if they aren't enforced and reviewed regularly, and with all new employees. These rules will help maintain order while keeping your employees and facility safe and free from issues.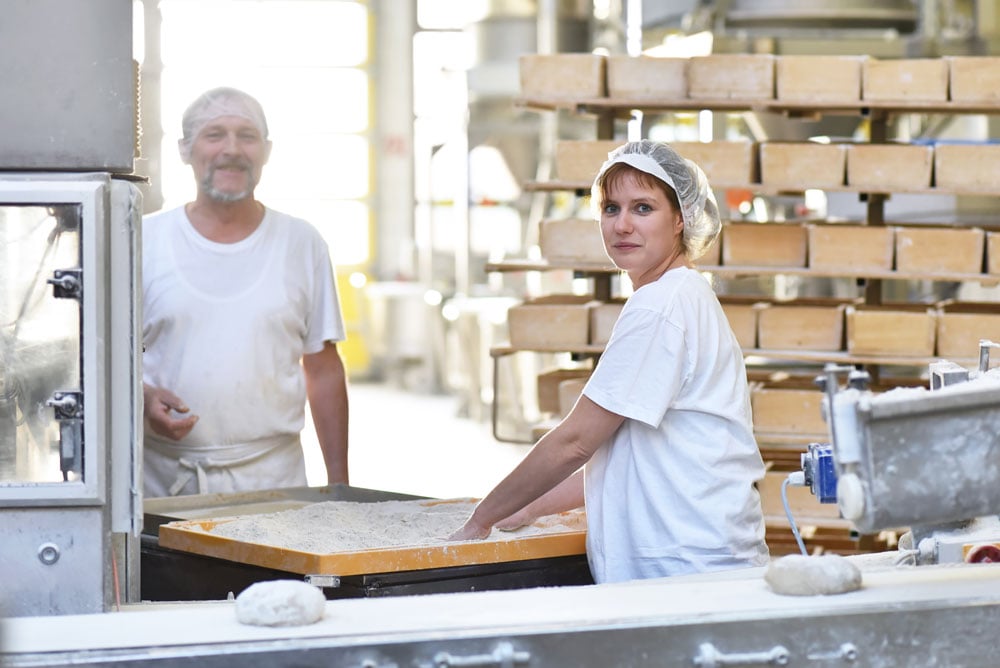 When you set up your bakery, your success and the safety of your employees is paramount, and the right considerations beforehand will go a long way in securing the future of your operation. Take the time to plan things carefully, so you can make the best choices possible.
While there are plenty of options for every aspect of the facility to consider, count on FoodSafe Drains' experience and expertise when choosing your drainage system.
Contact us today for more information on a drainage solution that's perfect for your bakery.