Beverage processing facilities are subject to rules and regulations that are mandated by government agencies like the FDA. As a beverage facility manager, it is your job to ensure that everything in the facility is meeting the correct standards.
A large part of this is practising proper plant sanitation. There are many steps to maintaining a sanitary beverage processing facility, and all are equally important. Taking the time to implement the following steps for effective sanitation will ensure that your facility is safe, clean, and passes inspections with flying colors.
1. PROVIDE SUBSTANTIAL TRAINING
As a facility manager, you can never underestimate the importance of employee training. No business can function without its employees, and that is especially true for beverage processing plants. Without adequately trained employees, mistakes are more likely, leading to serious health, sanitation, and safety issues.
Training should encompass how to do each job, handle the equipment, dress codes, safety procedures, hygiene, and proper cleaning and sanitation. All employees should get thorough training before starting, and training should be reinforced regularly to ensure that employees are up-to-date and learn any new information that may be applicable to their jobs.
2. IMPLEMENT BETTER CLEANING PRACTICES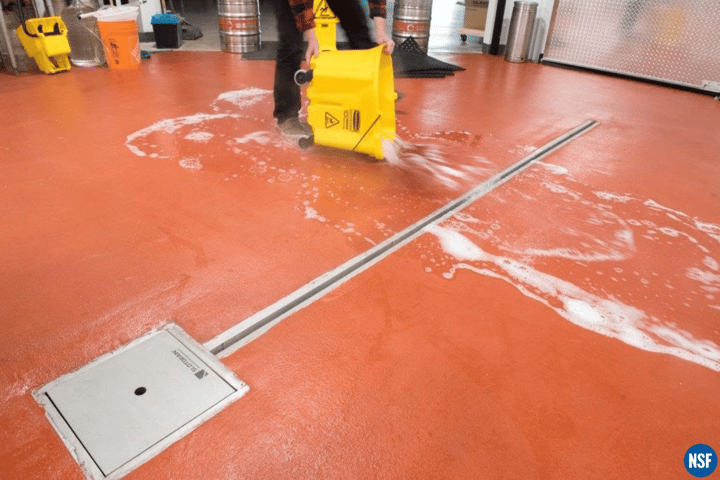 Regularly cleaning and sanitizing your facility is the easiest way to maintain an appropriate level of sanitation. Every part of the facility needs to be cleaned, especially the work surfaces, equipment, floors, and drainage systems. A regular cleaning schedule will significantly reduce and eliminate the risk of bacteria growth and contamination.
Ideally, it would be best if you implemented the use of a variety of cleaning techniques and tools within your facility. Clean-in-place systems are especially useful, as they make cleaning and sanitizing the interior of pipes, kettles, and other vessels much more efficient.
3. REQUIRE THE USE OF PPE EQUIPMENT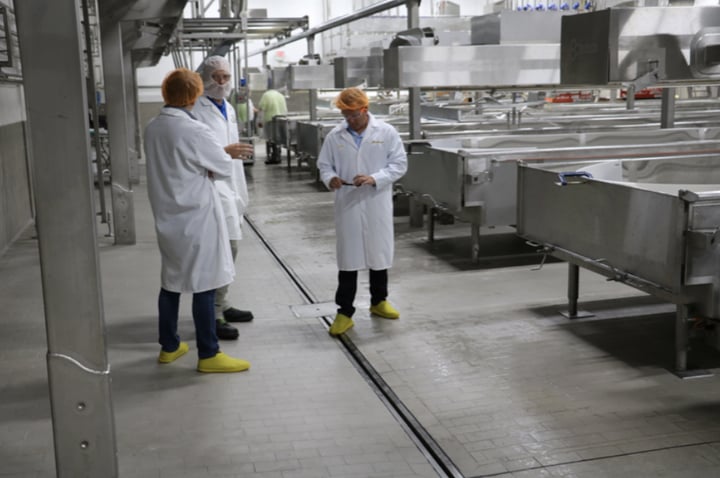 Ensuring that all employees wear the proper attire is also critical to maintaining sanitation levels within the facility. Wearing the wrong clothing can lead to safety issues and can even potentially lead to contamination, with employee shoes tracking in outside germs and bacteria that can get lifted into the air.
To protect your employees and prevent the introduction of outside bacteria, you should implement personal protective equipment (PPE). It protects employees while they work and ensures there is no chance of them unintentionally introducing bacteria into the sanitary production area.
4. PEST CONTROL
Pests like rodents and insects can cause a lot of issues within a beverage facility. The biggest issue with potential infestations is the risk of spreading bacteria and contamination. Wastewater, other fluids, and different drink ingredients can all attract pests if left unattended. Once pests infiltrate, it is nearly impossible to stop–which makes bacteria like E. coli and Listeria all the more likely to occur. As they move through the facility, they carry the bacteria with them, spreading it to different surfaces and products.
Maintaining high sanitation standards and keeping the facility clean will minimize the risk of pests. You should also ensure that there is no way for them to get in by sealing any cracks or small openings.
5. CHOOSE A DRAINAGE SYSTEM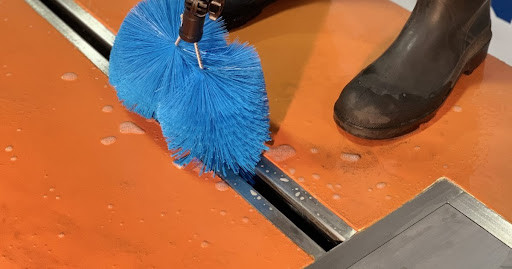 One of the more efficient and effective steps you can take to maintain beverage plant sanitation is to install a high-quality floor drainage system. A drainage system will prevent standing water, which is a major contributing factor to bacteria growth and insect infestations. Without standing water, floors will be clean, dry, and free from bacterial growth.
FoodSafeDrains' Slot Drain system is a drainage system designed with food and beverage facilities in mind. The hygienic 10,000 Series Slot Drain is made from durable, NSF-certified, bacteria-resistant T304 and T316 stainless steel.
The system is durable enough to handle the traffic and weight of heavy equipment within a beverage plant. An additional benefit is that the system offers clean-in-place capabilities for more thorough cleaning and sanitizing.
6. RE-EVALUATE SANITATION PROCEDURES REGULARLY
There are constantly new technologies being created to help with the cleaning and sanitizing of food and beverage processing facilities. It is essential to stay up-to-date on all of the resources that are available so that you can implement anything that makes sense for your facility.
Otherwise, you may become complacent and not even worry about facility maintenance. This, in turn, can result in legal issues, especially if you fall below government standards.
MAKE SANITATION A PRIORITY
Contamination in beverage plants can be dangerous and even deadly. Bacteria can be introduced in many ways, but the primary form of introduction is a dirty, unsanitary facility. Maintaining beverage plant sanitation is essential to creating safe beverages and ensuring that employees are safe from harm.
Implementing these steps within your facility, and ensuring that all of your employees are aware of the sanitation requirements, and follow them regularly, will also ensure that your facility meets the government standards–which is essential to operate legally. Otherwise, you may find yourself dealing with serious legal consequences.
The food safety experts at FoodSafe Drains can help improve sanitation at all food processing and beverage facilities. Contact us today for expert advice and drainage products specifically designed for your industry.